This guide shows you the easy ways to check the methods using the Code SMS, Call, and Ufone app. So, the customers must call the service providers to the helpline and wait in line just to know the remaining balance. Also, Ufone gives you three easy ways to quickly check the remaining balance in your account.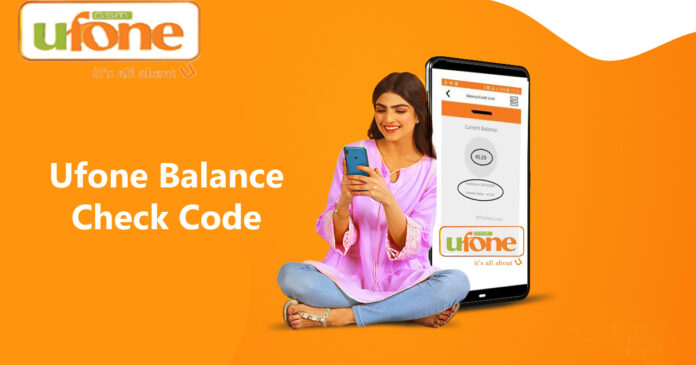 Latest Ufone Balance Check
If you must recharge the account and you are thinking of subscribing to any package and don't know your recent balance. So here show you are three easy and convenient steps to quickly check your Ufone balance or you keep track of the remaining Ufone balance of your account.
Via Ufone App
Via SMS
Via Call
Ufone Balance Check Via Ufone App
First, you can go to the Google Play Store or the App Store.
Then you can search the My Ufone app and then download the app on your devices.
After downloading, you can open the app and create an account by quickly tapping on the register icon.
After successfully creating the account, you will be able to see the current balance on the app's home screen.
Check the remaining Ufone Balance through SMS and Call
Now you can Dial the Ufone Balance check code *124# from your phone and dial the code *336#, and then you can navigate through the menu to quickly receive the remaining balance through SMS.
Then you can Dial 333 and speak with a customer service representative to quickly find the remaining balance of your account.
If you don't have enough balance to make an urgent call easily?
uAdvance gives you the facility to get the instant balance if you must make an urgent/emergency call, but your balance is not enough. To easily get the uAdvance you can dial *456# from your prepaid Ufone number; for the next recharge, Ufone will deduct the advance amount along with the service charges 4 + Tax rupees.
Ufone Balance Check Code for Postpaid Customers
The Ufone Postpaid customers can easily check their balance by dialing the code *129# to easily receive a complete list of the total amount and the data usage. For low balance, the postpaid customers can also receive by dialing the *229#.